Welcome to Saraswati Shishu Vidya Mandir, Patnagarh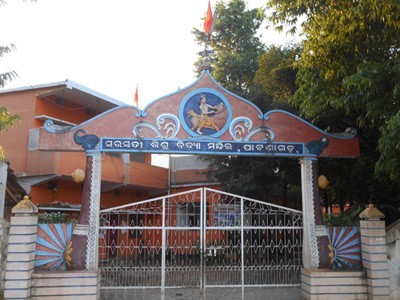 It is a co-educational institution under self financing scheme registered under society registration act 1860 and estabilsed on dt.13th July, 1989 to impart national class quality education under B.S.E syllabus, Govt. of Orissa. The institution has got permission, recognition and affiliation vide letter no.1153-206/1989-90, Govt. Approval No.-1311/30.03.1993 against sanctioned strength of 963 for Comm. The institution has its own land & building satisfying Govt. of Odisha norms which adds momemtum in its office neatness. We have been glorifying our track record in the state Producing many rankers within best 10ths in matriculation under school section.
Twenty Eight Years of dedicated and motivated educational services potentially "enriched and empowered" "the art and skill" of teaching methodology of producing rankers. Substantially we have enhanced the medium of Instruction as English under expert guidance of professors to increase English competency level. Extra efforts have been enforced for spoken English. We have proven track record of proactive-ness in implementation of system based teaching. Hi-tech equipment like Hi-resolution Projectors are used for teaching purpose.

Photo Gallery